Two RV Gypsies: Full-Time RVers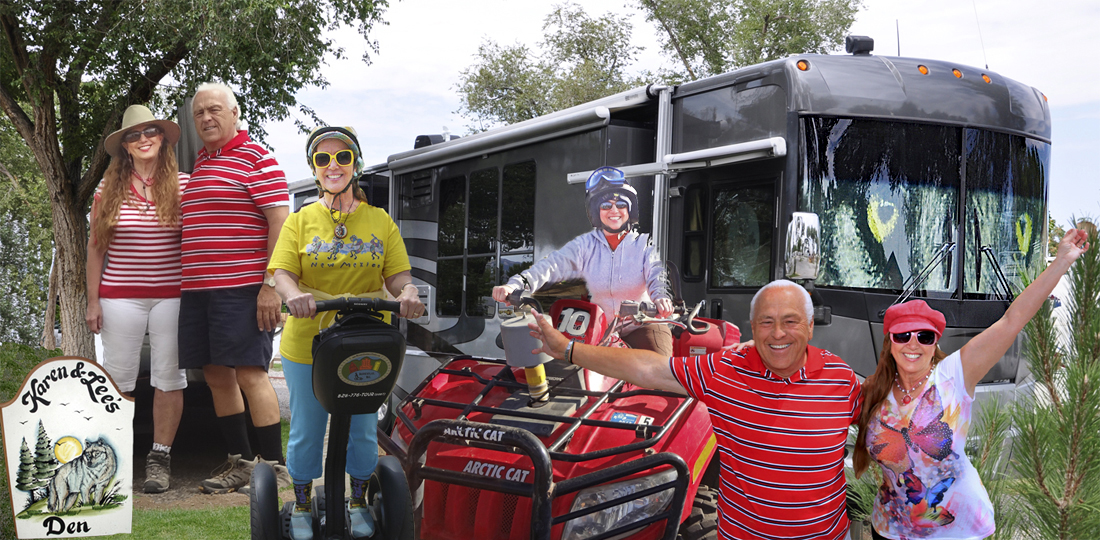 This website is about Karen and Lee Duquette. They sold their home and everything in it to become two full-time RV Gypsies and travel the USA and Canada. They call their RV "AWO" which stands for All We Own. They hope to provide helpful information about full-time RV travel to others who are considering this exciting life-style and to those who just like travel and photography. It is also a way for their family and friends to know the whereabouts of the two RV Gypsies. So use the "Enter Here" button below to begin to learn about the adventures of the two RV Gypsies.

If some photos don't show up on your computer, hit the F5 button, or view, refresh. That should solve the problem. Also, in the bottom right hand corner of your computer screen, put the size on 100%, 125%, or 150%, (never bigger) to have the pages fit your computer screen properly.


If you find any typos or errors on this website, please use the "E-mail Us" button above. Thanks
As the two RV Gypsies travel all over the United States and Canada, through all the different time zones, are they traveling through space, and also time? Does that make the two RV Gypsies time travelers as well as road travelers and professional travelers? At times they are 1, 2, or 3 hours into your future or your past, playing while you are sleeping, or they may be sleeping while you are working. Yet they are always home and ready for the next adventure! What a great life!