Two RV Gypsies: Full-Time RVers
Scroll down to the bottom of this page for the MENU of various parts of The Tunnel of Trees - a great road trip.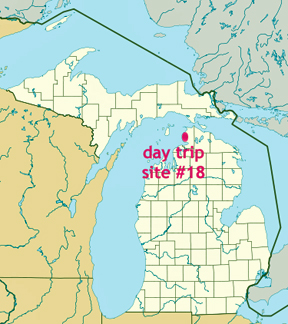 NOTE: Good Hart, Harbor Springs and Cross Village are actually all a part of The Tunnel of Trees.
PBS was filming in Good Hart for a PBS TV Special and they interviewed the two RV Gypsies.
But unfortunately, the two RV Gypsies were unable to actually see it on TV.



You may visit the five sites listed below in any order you choose.