THIS IS AN EVER-CHANGING AND GROWING WEBSITE
WHAT'S NEW ON THIS WEB SITE ???? scroll down to find out. There are lots of helpful travel hints on this page. Be sure to scroll all the way to the bottom of this page, and every page so that you don't miss out on something important.
There is also a lot of navigational links on this page, plus under all red buttons at the top of this and most pages. Click on anything underlined.
2021 NEWS: Karen is working on a Flashback page - great places they have visited BEFORE becoming the Famous Two RV Gypsies, plus some cruises. This will be a long-term work-in-progress. But check it out anyway and come back often and of course visit sites from all years. Flashbacks will take quite awhile to complete. The latest Flashback update was added on May 1, 2021.
The Coronavirus has not yet left, so just as they did in 2020, the two RV Gypsies have limited 2021 travel, just in The Carolinas and Georgia, for now. But, everything they have managed to see and do in 2021 is posted here and will be constantly updated. Hope life gets back to normal for everyone soon. Stay safe!

2020 NEWS:
Unlike previous years, 2019 and 2020 are set up by states because the two RV Gypsies did not travel full-time in their RV from Site #1 through Site # whatever, mostly due to the Coronavirus.
Day trips in NC and SC for 2020 are posted along with some short RV trips.
The two RV Gypsies took Segway tours in SC, Virginia, Hocking Hills, Ohio and Columbus, Ohio (27 Segways in total throughout the years).
Multiple sites in Ohio, Tennessee, Indiana and Illinois have also been posted in 2020.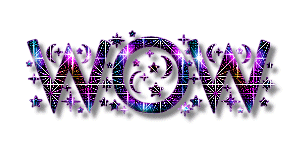 Favorite Highlights from other years are listed below
September 7, 2015 The two RV Gypsies were in parked in their RV in Ontonagon, Michigan and they saw The Northern Lights in the sky. They wanted to see them better so they drove just outside of town to get away from the city and lights and then down a dirt road towards Lake Superior. It was a dead-end road and there were four young guys watching the Northern Lights and they welcomed the two RV Gypsies to join them. It was like a dream come true; watching the Northern Lights and listening to the waves break on the shoreline of Lake Superior. One of guys gave Karen a pin and another gave her two pieces of nice driftwood to burn incense on and they even signed a souvenir piece of driftwood. The two RV Gypsies hung the signed driftwood in their RV for all to see as they enter. What a special night the two RV Gypsies will remember forever. Photo below.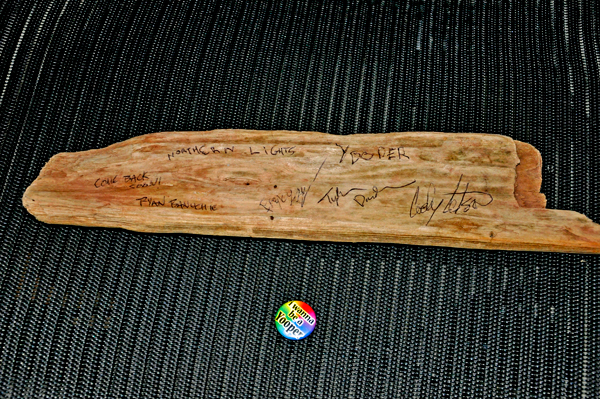 October 19, 2014 - While at the Tybee Island Lighthouse in Georgia, the two RV Gypsies met some very nice people. After talking for awhile, the ladies asked Karen to post pictures of her Travel Tree on her website, so here they are, including updated yearly photos as the tree and amount of travel ornaments grew. (Ladies, please use the guestbook button above and sign in so that Karen knows you visited her site. Thank you, we enjoyed talking with you. )
Karen tries to buy something that hangs wherever she goes; something that says where they are, and often that is just a keychain. So far in 2020, there are 225 travel ornaments (including a few keychains) on the big tree, 25 breakable travel ornaments on the wire tree, plus 85 patches (mostly National Parks and State Parks) displayed on six belts that hang on the walls. And the two RV Gypsies collect more and more ornaments, keychains, and patches each year.

The USA, Canada, Alaska and TOC buttons at the top of most pages are the easiest ways to navigate this website! Always scroll to the bottom of every page for a new link or maybe a related flashback.
If using a computer, it is important to adjust your monitor viewing size (instructions are posted below on this page, so scroll down). There is a lot of helpful information on how to find photos and navigate this website which can be reached by choosing the photos button above. Thank you for visiting and keep scrolling down this page. RVers should check the Links button above for more help in planning on buying an RV and travel.