Two RV Gypsies: Full-Time RVers
The travels of the Two RV Gypsies in 2018
SCROLL DOWN BELOW THE MAP


THE BEST WAY to view photos & read history of the travels of the two RV Gypsies is to scroll down the page UNDER the interactive map and pick a site to view.

Another way is to go to the INTERACTIVE MAP below and choose a number on the map. This method is good if you are interested in only a certain area. Numbers may not be in the exact location due to the small space available, but they are as close as possible.


Be sure to scroll down UNDER the map to read about what you will find when you click on any photo section. More numbers will be added to the map as the two RV Gypsies travel.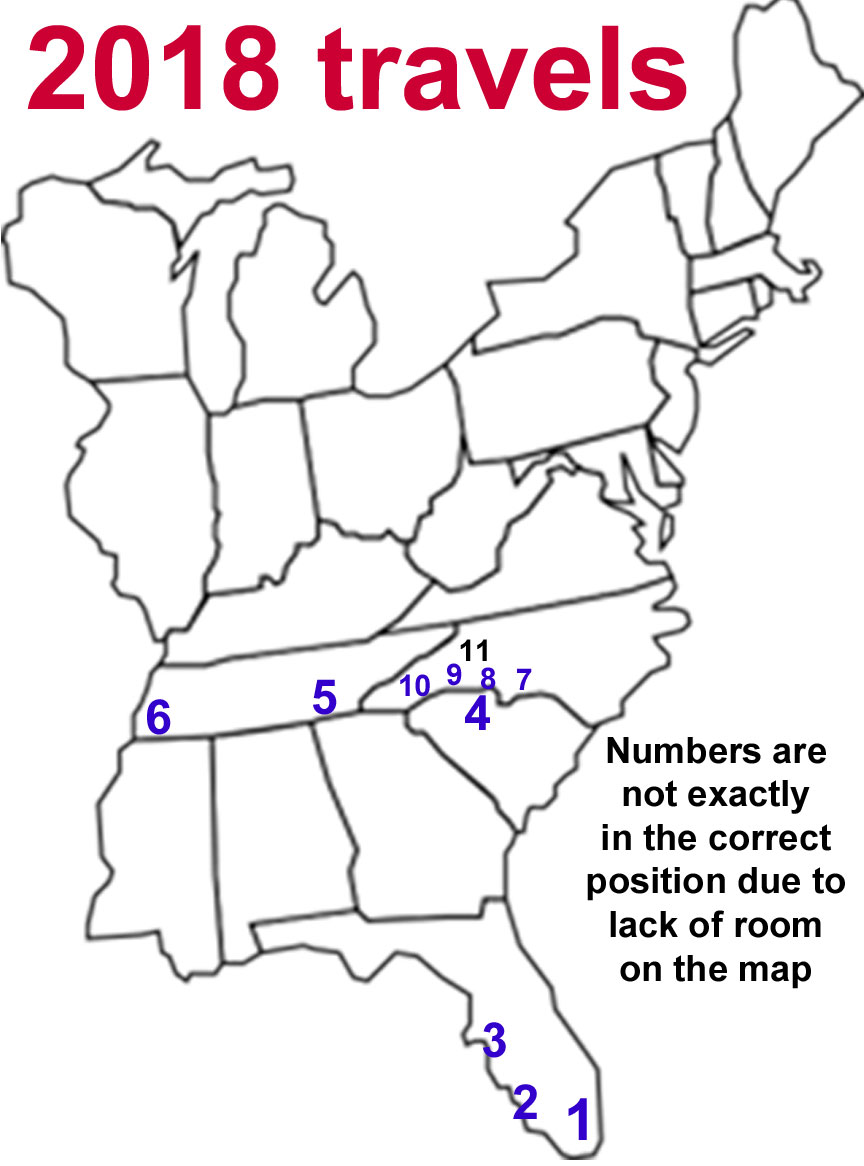 Scroll down for a detailed itinerary for the two RV Gypsies, details of what is found under the numbers on the above map, plus links to the photos. Numbers are placed as close as possible to their real location within each state, but cannot be placed exactly.

Trip #11- 2018
1. The two RV Gypsies lived in their RV (their only home) in Broward County Florida for an extended stay for the beginning months of 2018 and went to several places in Broward and Palm Beach counties.
MORE SITES WILL BE ADDED HERE AS THEY OCCUR.
In the meantime, if you have seen all of the 2018 travels, use the navigational buttons at the top of this page to continue exploring this very large website.