The RV travels of the Two RV Gypsies in 2014


SCROLL DOWN and click on the underlined words below for photos/history of that area. If any photos do not show up on a page, choose F5 on your keyboard to refresh the page.
1 - 9 click Florida Menu - for all sites in Florida as listed below, or choose each one individually.

1. The Two RV Gypsies wintered in their RV (their only home) in Broward County Florida until June 2014. It was a long stay because of medical needs. However, Main events from January - Easter 2014 is posted.

2. A family canoe trip to Jonathan Dickerson State Park with family on March 29, 2014.

2. The Two RV Gypsies went to Key West for a few days with friends, Sandy Collins and George Brew.

3. The two RV Gypsies and family/friends went boating at Everglades National Park and saw dolphins.

4. Englewood, Florida and friends PeeWee and Doc.

5. St. Petersburg, Madeira Beach (Apopka), John's Pass and Karen's cousin Penny

6. Wauchula, FL - Kayaking the Peace River, plus Highlands Hammock State Park and Paynes Creek State Park

7. Wekiwa Springs State Park and a sad surprise of nature

8. Friends Dee Dee and Forest in DeLand, Florida

9. Wakulla Springs State Park, alligators, and the icy cold spring water

10. Clanton Alabama, a big peach, and Prattville, Alabama - Cross Garden - Hell's Warning Label

11. Memphis, Tennessee - Beale Street, Graceland, Mud Island, Sun Studios, museums, and more

12. Nashville, TN - Gaylord Opryland Hotel, Country Music Hall of Fame, backstage Grand Ole Opry and more

13. Chattanooga, Tennessee - Chattanooga Choo Choo, Incline Railway, Point Park, Rock City, Ruby Falls and more

14a. Huntsville, Alabama - U.S. Space and Rocket Center

14b. Huntsville Botanical Center and the Alice in Wonderland special theme presentation.

15. Tupelo, Mississippi - the boyhood home of Elvis Presley and more

16. Tom Sawyer's RV Park, West Memphis, Arkansas on the Mississippi River with lots of barges going up and down the river. Then they took Karen's sister to the nearby Memphis airport so Ilse could fly home. She will be missed.

17. Tuscumbia and Sheffield, Alabama - The birthplace of Helen Keller, Spring Park Waterfall, The Old Railroad Bridge and more

18. Calhoun, GA and an amazing Folk Art Garden - flowers and miniature buildings made of stones and shells

19. Clarksville, Georgia - three waterfalls, 888 steep steps and more

20. August 3-5, 2014 - North Carolina waterfalls, Hanging Rock State Park, Pilot Mountain, big oddities and more

21. August 6-8, 2014 - Lynchburg, VA, tubing down Liberty Mountain Snowflex Centre (this is not water tubing)

22. August 9-11, 2014 - Gloucester, Virginia - Hampton Harbor Cruise, Fort Wool and more

23. August 12-14, 2014 - National Museum of the U.S. Marine Corp. in Triangle, Virginia

24. August 15-17 Luray,Virginia - Shenandoah National Park, Skyline Caverns, Mirror Maze, singing tower more

25. August 18-21 North Beach, Maryland

26. August 21 - Woman in Military Service in America Memorial at Arlington Cemetery in Washington DC

27. August 22-24 Philadelphia, Pennsylvania, The Liberty Bell, Independence Hall and the Philly Cheesesteak wars

28. August 25-26 Atlantic City Boardwalk, New Jersey

29. August 27 - Wildwood, NJ - Wildwoods Boardwalk, Jet Boat ride, and dolphins

30. August 28-29 Covered Bridges and a triple tunnel in Pennsylvania

31. August 30 - Sept. 1 New York - Saugerties, Woodstock, Opus 40, the world's largest kaleidoscope, and more

32. September 2 - 3, 2014 - Lake George Village, Lake George, New York

33. September 4, 2014 - Ausable Chasm in Keeseville, NY and High Falls Gorge in Wilmington, New York

34. September 5-7, 2014 - The Hay Trivia Scavenger Hunt in Killington, Vermont
September 8-14, 2014 The two RV Gypsies had their truck in repair, so they did not post anything during this time.

35. September 15-30, 2014 Connecticut: Devil's Hopyard, Gillette's Castle, Pumpkin Festival, a wedding, Seaside Park, fall foliage, The Big E, Mossup Lake, Kent Falls, West Cornwall Covered Bridge and more.

36. September 29, 2014 - a day trip from Connecticut to Massachusetts: Butler Sculpture Park, the town of Lee, Jacob's Ladder Scenic Byway, Otis Poultry Farm - "the chicken store," and some fall foliage.

37. October 2-3, 2014 - Milford, PA; Grey Towers, Raymondskill Falls, Grist Mill, an amazing tree sculpture and more.

38. October 4-5, 2014 - Hawks Mountain and a steep, rocky hike - plus The Coal Miners' Statue

39. October 7, 2014 - National Aquarium in Baltimore, Maryland (with Karen's cousin Christine Thompson)

40. October 8, 2014 - Gettysburg National Military Park in Gettysburg, Pennsylvania

41. October 9, 2014 - Fredericksburg, Virginia

42. October 10-12, 2014 - Lewis Ginter Botanical Garden in Henrico, Virginia and visiting friends in Disputanta, VA.

43. October 13-14, 2014 Wilson, North Carolina - Botanical Gardens, Rose Garden, sculptures and more

44. October 15, 2014 - South of the Border - South Carolina

45. October 16, 2014 - Brookgreen Gardens, Murrells Inlet, South Carolina - sculptures, ponds, and flowers

46. October 18, 2014 - Art and Seafood Festival in Bluffton, SC and a day trip to Hilton Head Island

47. October 19-22, 2014 Fort Pulaski, Cockspur Island /Tybee Island Lighthouses, Savannah, Jekyll Island, St Simon Island in GA

48. October 23-24, 2014 - The Treaty Oak (amazing), Jacksonville Landing, Amelia Island and more in Florida

49. October 25, 2014 - a day trip to St. Augustine Lighthouse, Fort Matanzas, and St. Augustine Sculpture Park

50. October 26-27, 2014 -Suwannee River Rendezvous RV Park in Mayo, FL and a canoe trip on the Suwannee River
October 28, 2014 - Wild Frontier RV Park in Ocala, Florida - (a shopping and cleaning day - no outside activities)
October 29, 2014 - Nov. 3, 2014 - Blue Spring State Park, Orange City and a pontoon boat ride on the St. Johns River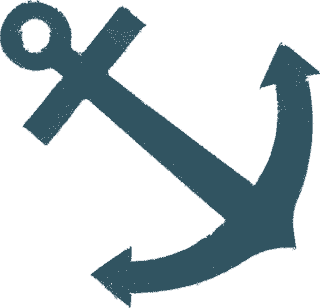 November 5 - 15 -
The two RV Gypsies visited friends and then went on the Norwegian Getaway ship to cruise to St. Marteen, St. Thomas, and Nassau Bahamas. They went with the radio station group of 200 people to party - WSRZ 107.9 and had a blast.